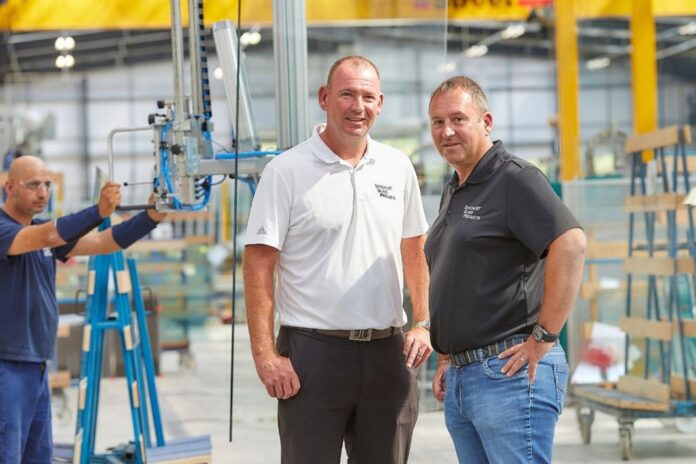 Leaders of Specialist Glass Products (SGP) have pledged to invest more than £675,000 into facilities, equipment and internal training. Staff throughout the structural glass manufacturing business are celebrating the company's 20th anniversary this year.
The glass manufacturer's leaders are to invest £465,000 in a Bovone polishing machine and an Intermax laminated cutting table. After that, the business is due to receive new CNC and Bystronic Cranage machines at the cost of an additional £210,000.
SGP's leaders are to also invest in the firm's employees by introducing training for the new equipment as well as professional development training in lean manufacturing.
The firm's manufacturing facility allows SGP to create glass that is bespoke to clients' requirements. Its existing equipment includes a glass bending machine that allows for the curving of glass units up to 3200mm by 5000mm.
SGP's structural glass has been used for projects including London's Crossrail Elizabeth Line, the Hendricks Gin Palace in Ayrshire, south-west Scotland, and Cambridge University. The company also featured on Channel 4's Grand Designs and Remarkable Renovations.
Following a series of investments and project wins, SGP's turnover increased by 33% in 2022. The firm is on track to increase turnover by 21% this financial year, according to SGP's representatives.
"Since starting the business back in 2003 with just two other members of staff, we have seen some tough times, not to mention the past few turbulent years following the pandemic, supply chain shortages and energy crisis," said Andrew Taylor, SGP's managing director. "Still, we have persevered and put everything into growing the company into the thriving firm it is today. We look forward to continuing the growth we have seen over the last 20 years and are expecting exciting innovations to improve sustainability and battle the energy crisis, especially with the Future Homes standards bill coming into play in 2025."