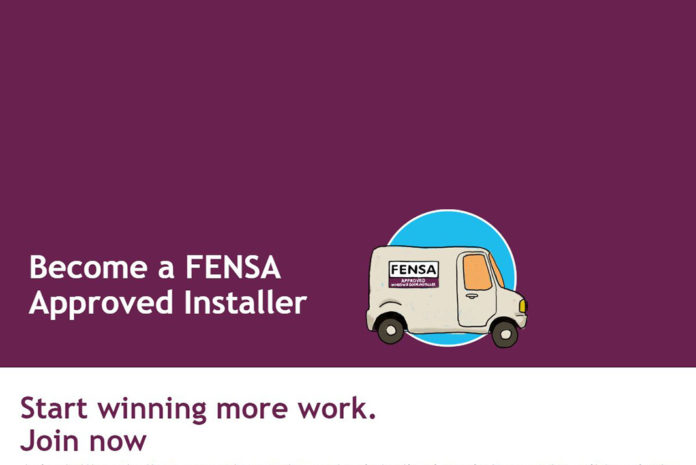 In an effort to ensure a hassle-free application process for its new members, Fensa has announced the launch of a new membership application form designed to simplify the process of becoming a Fensa approved installer.
The streamlined application format features a five-step process developed to make joining Fensa easier than ever, for both new members or those moving across from other competent persons schemes. Fensa says that any members making a switch from other schemes also enjoy the guarantee of there being no additional joining fee.
These recent changes to the application process form just part of the latest IT developments at Fensa, which have resulted from the launch of its installer portal in September and the success of the Fensa TV advertising campaign which began airing earlier this year.
Since its launch, the TV campaign has reportedly generated a substantial increase in the number of Fensa certificates issued, and also in the number of 'Find Fensa Installer' searches received through the website.
"Over the past six months, homeowner interest in Fensa has rocketed off the back of the TV campaign," said Chris Beedel, director of membership at Fensa. "They now understand the importance of a Fensa certificate and what it means. As a result of the increasing popularity we've streamlined our joining process to help installers win more work by being Fensa Approved."
Fensa customer service manager, Rachel Culpan, added: "Our application process has always been straightforward but now it's the most efficient it has ever been. The new Fensa online form takes less than five minutes to complete and, combined with the fact there's no application fee if you're switching from another competent person scheme, we're seeing substantial numbers signing up to become a part of the Fensa community."