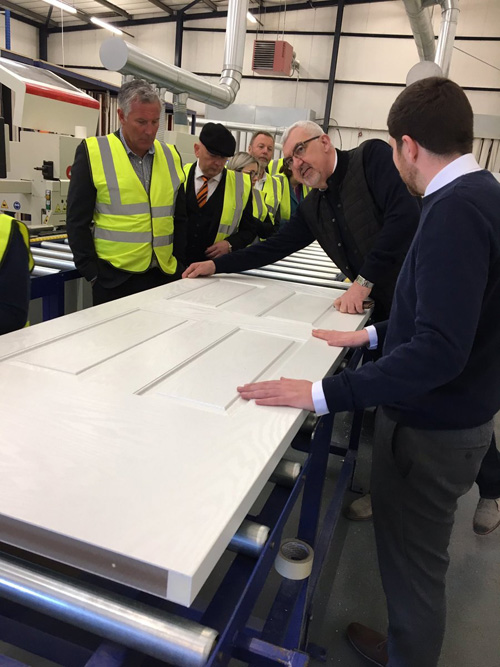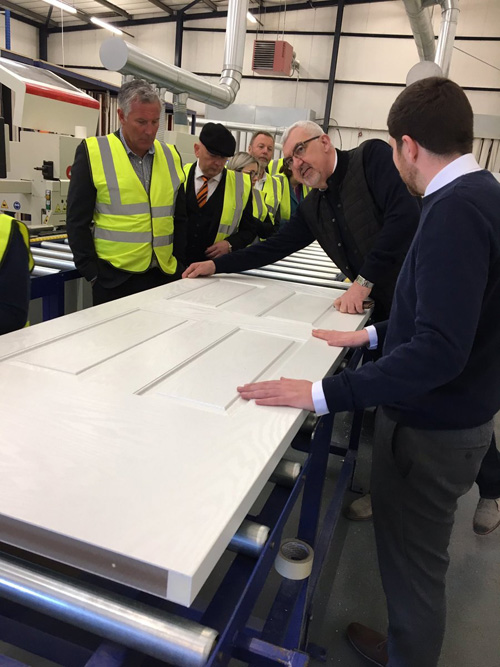 Virtuoso has announced a series of exclusive customer experience days for its growing installer network. Guests will get the chance to see the range of composite and PVC-U panels and feel the 'sensational' new Virtu-AL composite door.
Held at its 80,000ft2 site at Birtley, County Durham, this will be the first time that the manufacturer of composite doors and PVC-U panels has hosted a series of installer-driven events since becoming part of Customade Group.
Virtuoso reports that dozens of installers have already signed up, citing Virtu-AL – the UK's first aluminium textured, non-woodgrain finish composite door, as a 'real draw'.
Tony Craggs, managing director of Virtuoso, explained: "We've had an amazing response to Virtu-AL since its launch in August and everyone who has seen it agrees that it's like nothing else out there. What better way to truly demonstrate its unique qualities than at a customer day where people can discover for themselves just how special it is? There's more to come soon and we will be giving our guests a glimpse of the new Smarts aluminium frame, which we'll be launching early next year. This door of the future is definitely looking ahead!"
"Virtu-AL is part of our formidable collection of doors and our customers will have the chance to see our whole PVC-U panel and composite door range during their visit. We're very proud of our high standards of manufacture and we'll be inviting everyone to examine how our doors are made as they tour through our factory."
"As a major player in the composite and PVC-U door panel market, we're also really looking forward to sharing our bold plans for growth with customers. Our guests will certainly be impressed to see the results of our recent £750,000 investment into specialist machinery, new equipment and IT systems, which has helped us to increase our capabilities and given us unlimited capacity for the future."
Tony added: "These customer days promise to be informative and inspiring and we're really excited to be introducing installers to our enhanced range of doors. These products will help them to break new ground and establish themselves among those homeowners who don't want to compromise on their entrance door. We'll give our installers all the ingredients they need to grow their business with Virtuoso – it's an experience not to be missed!"
To find out when the next Virtuoso customer experience day is taking place, please contact marketing@virtuoso-doors.co.uk