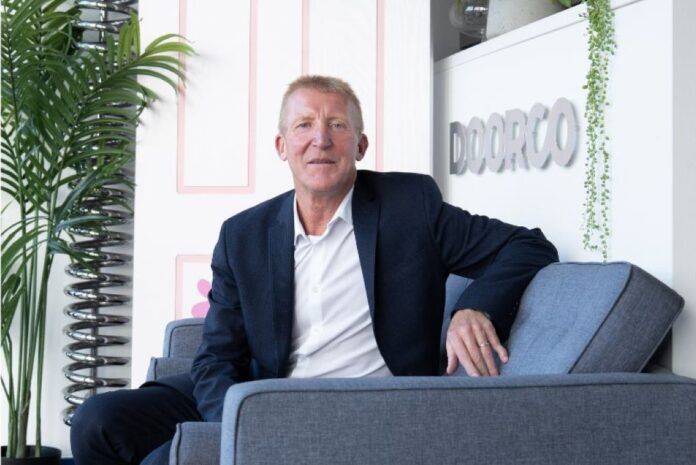 Leaders of DoorCo have welcomed Andy Grogan as the newest member of the business' sales team. "We're absolutely thrilled to have Andy joining us," said Michelle Kirkham, sales and customer services manager for DoorCo.
"We've invested heavily in our sales team recently with the addition of two internal promotions to sales executives, the appointment of Neil Webb from the fire protection industry as regional sales manager and now the final piece of the puzzle, Andy, who will be working on accounts throughout the UK. Andy brings years of industry experience and a real passion for our products. His knowledge regarding composite doors is brilliant and he's already got a real zest for DoorCo and what makes us different."
Andy added: "I'm so pleased to have joined the leading composite door supplier in the industry. After many years in the fenestration industry, I'm excited for a new challenge and with so much innovation coming out of the DoorCo factory at the moment, this feels like the perfect time to have come onboard."
A Year of Innovation
"Our sales team is the largest it's ever been," continued Dan Sullivan, DoorCo's managing director. "We're confident that after a year of consolidation in 2023, building strength within the team and focusing closely on our new innovations, 2024 is the year where we go full force to show the market everything we've been working on.
"We're truly in our strongest position yet. We've got the biggest and most experienced team in-place at DoorCo, from our expanded senior management and management teams to our newly formed sales team that includes industry brilliance like Andy, the people in our business are the most knowledgeable and committed they've ever been.
"Alongside great people, our product offering has been subject to lots of innovation too. From our brand-new Eaton slab entering the Original range to the new version of Gripcore, there's something to suit all of our customers' requirements."
For full information on the latest DoorCo launches, visit the business' LinkedIn page. You can also call 01625 428 955 or visit door-co.com.