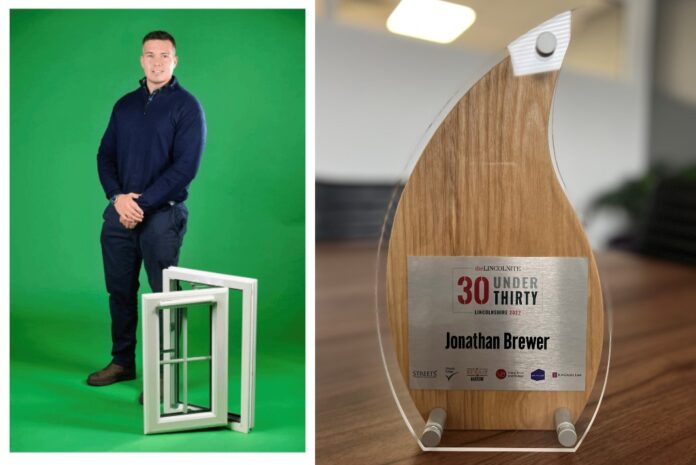 Jonathan Brewer, a trade sales representative of the Lincolnshire fabricator and installer Tradeglaze, was announced one of Lincolnshire's 30 Under 30 rising stars for 2022 on 10 November. The Lincoln Law School graduate was instrumental in the transformation of Tradeglaze and its retail subsidiary Jackson Windows to a modern, customer-facing glazing supplier, the business' representatives reported. Jonathan joined the business in 2019 and today wins seven-figure sales each year.
Jeremy Wetherall, managing director of Tradeglaze, said: "This is another prestigious local accolade for us and we could not be more proud of Jonathan and the whole Tradeglaze team, who have worked harder than ever through the challenging trading conditions of the last 12 months. The glazing and fenestration industry is often underrepresented on the local business scene. We work hard to attract new entrants to the industry, to inspire them to see the industry as a career destination rather than just a job for now.
"Recognition for our young members of staff is very important for us. Awards like this one give us the opportunity to get people talking about the modern, highly professional glazing and fenestration industry, and the exciting career opportunities it holds."
Jonathan, 28, was promoted to the company management board in 2020, making him the youngest senior manager at the company. Two of Jonathan's projects were selected as finalists in the national 2022 GGP Installer Awards. He was also selected as one of 30 Under 30 professionals at the industry's Fit Show event in April.