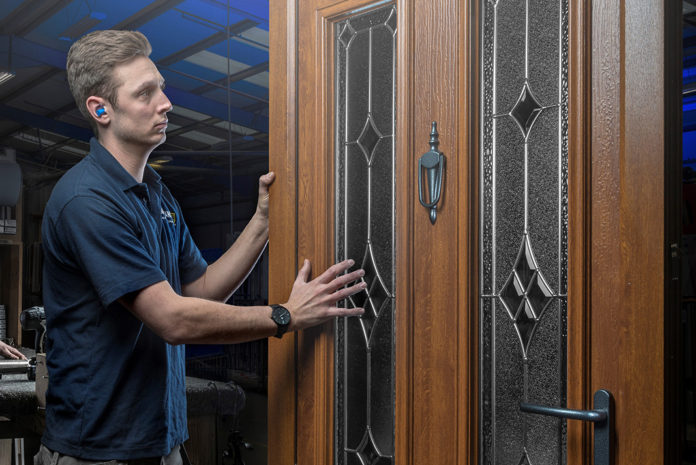 Endurance Doors has recently invested in a new glass sealing process to its solid timber core composite doors, which has reportedly had a positive effect on helping to eliminate customer concerns over water ingress.
According to Endurance, water ingress in composite doors has hampered the composite door sector in the past and it has been several years since the company incorporated a unique Moisture Barrier Systems (MBS) to the bottom of its door slabs. However, Doorco says that the recent introduction of a new glass sealing process adds further credence to the claim that the company has become the 'King Of Composites'.
The first stage in the glass sealing process involves the bonding of the two inner glazing cassettes and glass unit to the Endurance door slab, using the pre-inserted black double-sided tape. The new additional stage in this process introduces the wet sealing of the external cassettes, with the application of a silicone bead to the inner and outer channels of the external cassette, before they are both pushed together on the slab, excess then wiped clean prior to being screwed together.
Endurance claims that this additional application of silicone has had a positive effect on the number of customer concerns. The company adds that all of the operational efforts over the last 18 months in terms of adopting a quality culture and this and other new processes, have seen customer product issues 'nearly completely eliminated'.
Stephen Nadin, managing director of Endurance Doors, commented: "With the recent heavy rainfall during the latter three months of the year, we've heard of a number of composite door installations that have been subject to water ingress to the foot of the door slab and also into the glazing cassettes. The results have been graphic and represent the risk of installing composite doors where manufacturers don't take water ingress seriously."