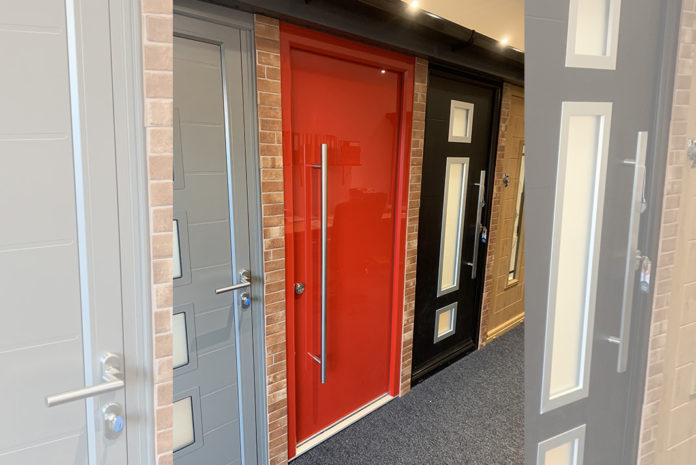 Crewe-based Aurora Windows says it has no problem putting Apeer and Lumi doors next to cheaper alternatives.
Co-director, Chris Upton, said. "Customers only have to see and feel them and they can tell immediately they are looking at something quite different. It's more than just offering more choice – it's a real opportunity to upsell because they work and feel so much better."
Aurora says it first looked at Apeer because it had a 70mm door that other suppliers couldn't match. Chris added: "Once we had it, we began to see how different it was in the way it handled and we saw the customers were noticing it too. They see the price difference with the cheaper doors but they can also see why they are paying a bit more, and they obviously like that."
The Lumi system is said to be even more of a differentiator for Aurora. As a result, Chris says he is looking 'very seriously' at extending the offer to include Lumi2 as well as Apeer's new smooth-skin Silka door: "Lumi really is unique, something no other company nearby can match and the way people are drawn to it in the showroom makes that very clear, and because showroom visitors are looking for retrofit, the Lumi2 system would fit in very well.
"We also have good demand for high-end aluminium doors so Silka would fit in very well there, not only as a lower-priced alternative to aluminium but also a unique finish in its own right."
He concluded: "It's very easy for any door retailer to offer the same as everyone else and probably do OK out of it. But we want to be better than that and Apeer, Lumi and Silka are the perfect products for us to do just that."