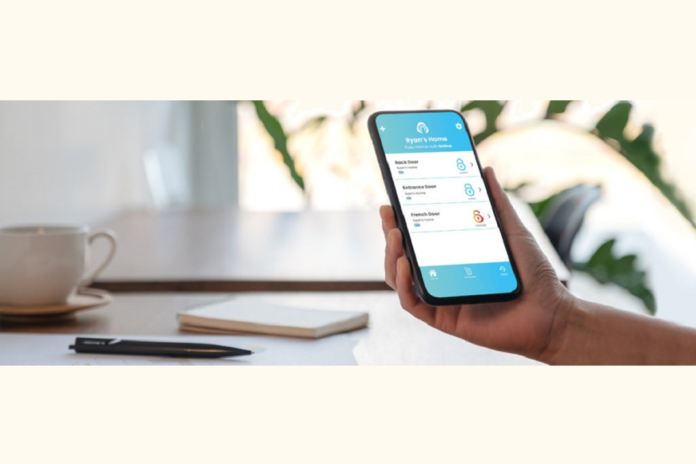 Emplas has announced that it is collaborating with Kubu smart technology. The Kubu smart door module is included and fitted by Emplas as standard.
Homeowners can choose to activate the door module by ordering the Kubu pack or downloading the app. This means that customers will be able to track their property's security, allowing them to see if doors are locked, door locking history, set reminders to lock doors and receive notifications about current situations once disconnected from wi-fi.
The smart sensors allow customers to check the status of their door at any time, representatives of the business have said. Kubu smart technology is now offered as standard in all Emplas composite doors and PVC-U door models except patio doors.
The app also allows that homeowners to share their doors with other family members. They are able to add up to four people onto an account, meaning their whole family can check the security status of the property.
Lastly, there is a Kubu smart technology visual indicator that plugs into the home. This is colour coordinated so the customer can always see the status of locked doors and will glow blue when all the doors are locked or orange if at least one door is unlocked, business leaders have said.
Earlier this year, Emplas signed a three-year agreement with Ideal Window Solutions. Read more here.