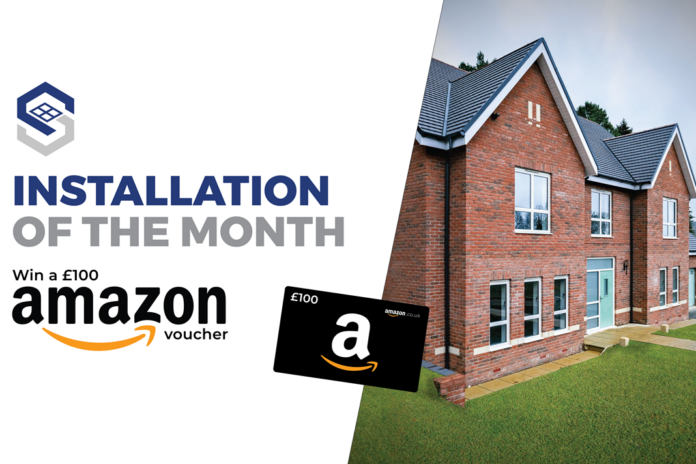 The Sheerline team has launched a new Installation of the Month competition, to provide an opportunity for installers to showcase the quality of their work. The competition is designed to be easy to enter, to encourage businesses of all sizes to get involved and get some free PR.
To enter the competition, the only requirement is for entrants to submit photos or videos each month of projects that use Sheerline products, either via email or on social media. Entrants are also encouraged to follow and tag Sheerline for increased post visibility.
"Posts or emails should clearly state which products have been installed, where the project is based, and any other information that may be relevant, such as the colours chosen as well as the purpose of the project – for example, an upgrade, replacement or renovation," said Sheerline's representative.
"Entries will be reviewed at the end of each month, with the winner announced across social media in the first week of each month. Winners will receive a £100 Amazon voucher, along with their 15 minutes of fame! Installers and fabricators and can enter as many times as they'd like to each month.
"There are no limitations on the types of products installed or the nature of the project. Sheerline welcomes entries that show anything from a whole-house makeover to a sleek, modern S2 conservatory installation, a feature framing picture window or a transformational Prestige lift-and-slide patio.
"Aside from showcasing Sheerline's products, the aim of the competition is to celebrate the breadth of work of installers around the UK. Any project – regardless of the size or budget – has the potential to completely change a living or work space for the better."
Dave Wigley, head of marketing, added: "We know that, up and down the country, Sheerline products are being used to transform residential and commercial properties. But we don't often get to see the end results. Our Installation of the Month competition is the perfect opportunity for installers to share their great work and for us to see how our products are being used.
"We welcome photos and videos of the finished project but we also love to see before and after photos. It really is amazing to see the difference that new windows, doors, roof lanterns and conservatories can make to a property. Especially when they are perfectly matched and meet the customers' exact requirements."
Installers can submit their entries either via social media or by emailing info@sheerline.com. Sheerline's social media channels are as follows below:
For more information about Sheerline, visit the brand's website.