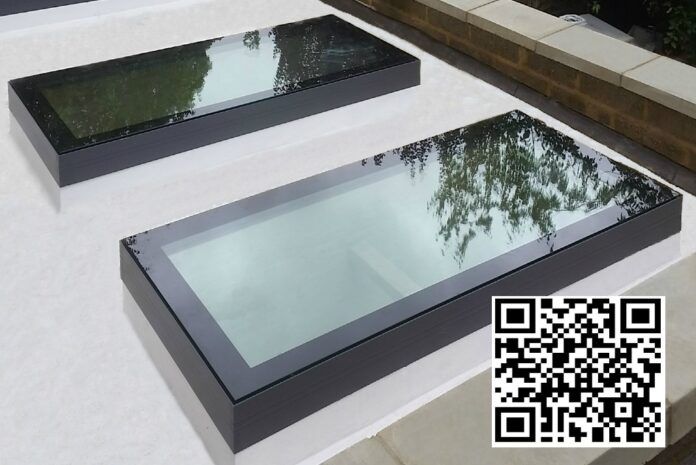 The TuffX team has created a dedicated QR code to make its rooflight installation video even easier to find online. The new QR code is to be displayed on the packaging of all Infinity rooflight products, making it quickly accessible when products are delivered and ready to install. The code directs the user straight to the installation video on YouTube.
Infinity rooflights, from TuffX, are marketed as being easy to fit, thanks to the products' drop and seal installation. The simple instructional video takes the form of a short animation, and aims to show the straightforward nature of installing the Infinity rooflight (see below.)
TuffX's Infinity products are designed to simply slot over and be secured onto a pre-built upstand using multiple screws. It's a fast and easy process as the roof lights are delivered ready to be installed straight from the box, with no additional assembly required on site, the glass supplier's representative explained.
"Everything about our Infinity roof lights is easy – from ordering and delivery to installation and maintenance," said Paul Higgins, TuffX's commercial director. "That's why we've made the instructions for its installation super easy to follow.
"Our short video will tell you all that you need to know in less than a minute. And the video is also easy to find, with a QR code displayed on all our packaging that will take you straight to it. It couldn't be simpler.
"We want everyone to see how easy it is with Infinity to install a rooflight that will transform an interior from a space that is dark and lacking in natural daylight to a light, airy and modern one. Scan the QR code, watch the video and see for yourself just how straightforward it is."
To watch the video, scan the QR code or visit: