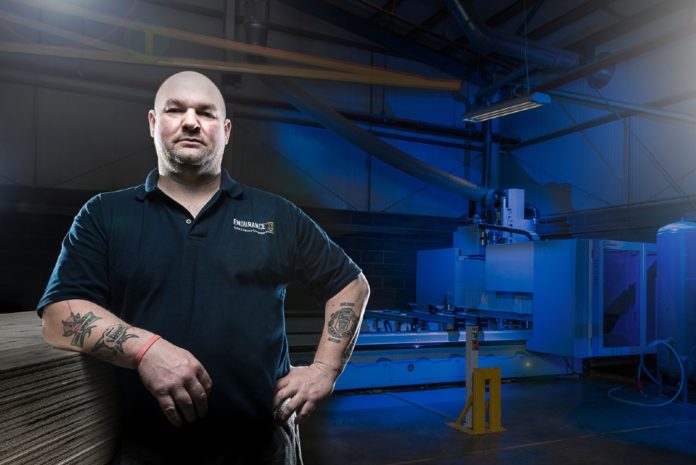 In September 2020, Endurance Doors made a product commitment: offering a 3mm bowing guarantee for its range of premium, solid-timber-core composite doors. The commitment still stands today.
According to the business' representatives, Endurance doors have clever engineering enhancements including the business' Moisture Barrier System, which is applied to the foot of each door, a wet seal glazing process and the use of proven CoolSkin PVC-U door skins. The business' products are a result of unique door construction that's designed to perform long-term, they say. As installer partners from the Endurance network have reportedly testified, the Endurance door is one that stands for outstanding product quality and performance along with an industry-leading marketing and customer care programme.
After an unprecedentedly hot year this year, product liabilities from failed composites have again plagued installation companies across the UK, Endurance Doors' representatives have claimed. The representative went on to say that it's not only product performance that has hampered these businesses but that a lack of customer care in some quarters has meant that product failures have remained unresolved for many months.
By contrast, Endurance Doors no longer sends out technical personnel to assess a bowing door, they say. Rather the business' representatives "simply have faith in the installers' evidence," which helps speed up the resolution process considerably, they say. This approach is said to be a clear reflection of the confidence that the business has in each Endurance door.
Stephen Nadin, managing director of Endurance Doors, said: "Poor composite door performance continues to plague the industry from a product quality perspective and the way in which complaints are dealt with. Our internal processes have been designed to give our installer partners a wonderful customer experience when there may be an issue in product performance. Thankfully these issues are particularly rare for us, given the enhanced specification of our timber composite doors, hence our new no quibble replacement policy."
For further information about the Endurance Solid and Secure composite door range, including the ultra-premium Avantal door, call the sales office on 01652 659 259, visit endurancedoors.co.uk, or email marketing@endurancedoors.co.uk. You can also follow @EnduranceDoors on Twitter.